Rajiv Gandhi Jeevandayee Arogya Yojana launched in Maharashtra on 21 November 2013 by Sonia Gandhi offers free treatment for the poor in network hospitals.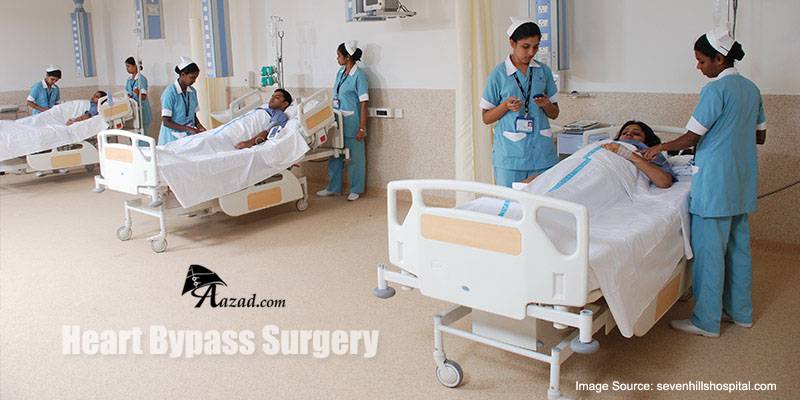 Rajiv Gandhi Jeevandayee Arogya Yojana scheme was launched in Maharashtra on 21 November 2013 at Nagpur by tCongress president Sonia Gandhi in the presence of Maharashtra Chief Minister Prithviraj Chavan and Health Minister Suresh Shetty.
Rajiv Gandhi Jeevandayee Arogya Yojana (RGJAY) is a healthcare scheme run by the Government of Maharashtra for the poor. People holding either of the following Ration Cards are eligible for the same: Yellow Ration Card, Orange Ration Card, Antyodaya card or Annapurna card.
This scheme provides free access to medical care in government empanelled 488 hospitals for 971 types of diseases, surgeries and therapies costing up to Rs.1,50,000 per year per family. The amount is Rs. 2,50,000 renal transplant. The Govt had also announced separate funds for poor patients to undergo dialysis.
The scheme is quite successful even though there have been some allegations of Hospitals indirectly making patients pay some expenses for some part of the treatment.

Heart Bypass Surgery Patient's Review:
My name is Ghalib and I am 64 years old. I had severe pain in my chest very often and used to find it difficult to walk. I was told by one of my doctors that I would need to go for Angiography. I got the learn from my relatives that the Seven Hills Hospital in Andheri East, Mumbai comes under the Rajeev Gandhi scheme network of hospitals and that Angiography would be free at 7 Hills Hospital. It would otherwise cost around Rs. 30,000.

I went to the 7 Hills hospital and they asked me to come back with my Orange Ration Card that I had and that the testing would be free. Please ensure your name on your Ration card is correct because I had some spelling error and had to do a lot of runaround to make the changes. I went to 7 Hills with the documents in the morning at 8 AM. I was taken for Angiography at 5 PM after a long wait. Even in that Angiography cold testing room, I had to wait for another 3 Hours and then the Angiography was performed. Later I got the test and I was told that the arteries were severaly blocked and that Angioplasty would not help. I would need to undergo a bypass surgery. I was kept in the pre-operative general ward at the 7 Hills Hospital with 7 other patients for 4 days and later my surgery was performed and I was kept in the ICU for 1.5 days and then shifted to post operative care. Services were good though not luxurious like the ones available for paid patients. But the doctors and staff were extremely good and courteous and the hospital was clean. Just the bed was a little uncomfortable and the chairs for attendants were almost broken but otherwise the services and facilities at 7 Hills were extremely good. I had to spend on a few medicines that I used to take before (as I am a diabetic) and the belt that i needed post operation. My family was helpful. The surgery was completely free. Food was also provided by the hospital. Post surgery I was kept for one week. It has been 1 month since the operation and I can walk fine and recovery is smooth now.

Note: Please ensure you have one attendant to stay at night and day with you. My ward mate had two surgeries needed, one for Bypass and One for Valves and he was charged Rs. 1,50,000 for the Valve surgery.
Besides the Bypass Surgery for Heart, there are other surgeries performed for free in this hospital as also in other network hospitals that fall under the Rajiv Gandhi scheme. But do remember that if there are multiple surgeries required on the same patient then the patient will need to pay those charges as the annual limit per family is Rs. 1,50,000 only.
Please visit the official website to check out all the network hospitals that come under the Rajiv Gandhi Jeevandayee Arogya Yojana