Esther Afua Ocloo was an entrepreneur and pioneer of microlending in Ghana.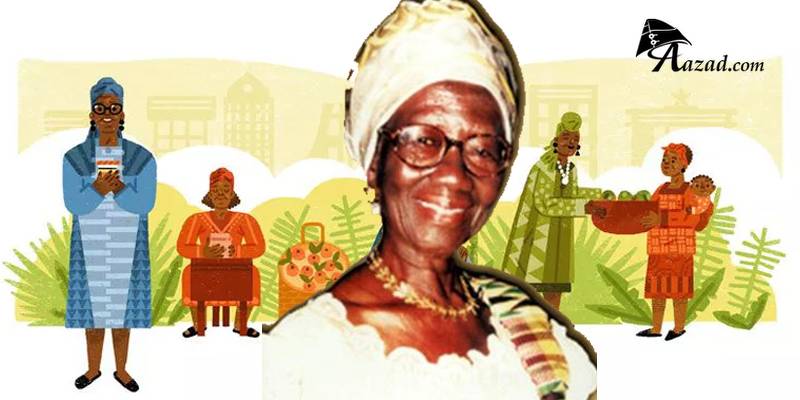 Esther Afua Ocloo was born on April 18, 1919 in Peki Dzake - Gold Coast, Ghana. She started a business selling juice and marmalade as a teenager and went on to become a pioneer in micro lending. After a successful career in business, Ms Ocloo became the first black person to earn a cooking diploma from the Good Housekeeping Institute in London.
Esther Afua Ocloo launched her entrepreneurial career as a teenager in the 1930s on less than a dollar. In addition to her own business, she taught skills to other women and co-founded Women's World Banking (WWB), a global micro-lending organisation. WWB microlending network lends to 16,4 million women around the world, managing a loans portfolio of over $9bn.
As a high school graduate with only a few Ghanian shillings given to her by an aunt, she bought sugar, oranges and 12 jars to make marmalade jam.
Ocloo sold them at a profit, despite the ridicule of her former classmates, who saw her as an "uneducated street vendor".
Soon she won a contract to supply her high school with marmalade jam and orange juice, and later managed to secure a deal to provide the military with her goods.
On the basis of that contract, she took out a bank loan.
In 1942, she established a business under her maiden name, "Nkulenu".
In addition to helping her get her first business off the ground, the Achimota School also helped Ocloo further her education. Between 1949 and 1951, the school sponsored her trip to England, where she received post-graduate training. In 1951, she received a cooking diploma from the Good Housekeeping Institute in London; she was the first black individual to achieve the honor. She also took classes in food science, technology, preservation, nutrition, and agriculture at Bristol University.
In 1953, determined to grow her business with her newly acquired knowledge in food processing and preservation, she returned to her homeland with a mission to help Ghana become self-sufficient.
Nkulenu Industries still makes orange marmalade today and exports indigenous food items to markets abroad.
In 1962, the company relocated to its present location at Madina, a suburb of the capital city, Accra.
In 1990, Ocloo achieved yet another first when she became the first woman to receive the Africa Prize for Leadership, an award given by The Hunger Project to "outstanding leaders from every level and every sector of society. Individually, their accomplishments have improved the lives of tens of millions of people.
Esther married Stephen Ocloo and they had four children together: daughter Vincentia Canacco, and three sons, Vincent Malm, Christian Biassey and Steven Ocloo Jr.
Ocloo died in Accra, Ghana after she developed pneumonia in February 2002. She received a state funeral in Accra, and was buried at her hometown, Peki Dzake.