Know about the Peruviruthy Malanada temple and the Malanada Kettu Kazcha festival.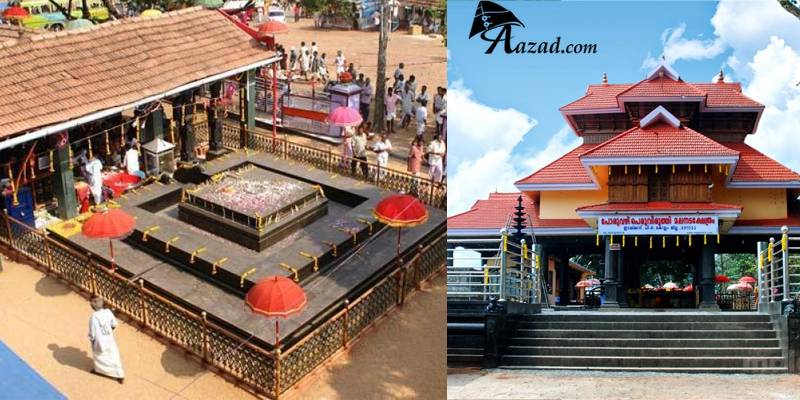 Duryodhana is an epic character from Hindu Sanskrit Epic 'Mahabharata'. He was the eldest of the Kauravas, the 100 sons of blind king Dhritarashtra & Queen Gandhari. Even though Duryodhana was the eldest son, he was disqualified as heir to the throne of Hastinapura upon the return of his cousins, the Pandavas, who left their rural forest dwelling upon the death of their father Pandu, the preceding king of Hastinapura and younger brother to Dhrithrashtra. This resulted in animosity towards his cousins and rendered Duryodhana as the chief antagonist of Mahabharata.
The Poruvazhi Malanda Temple is one of the few temples in India that does not have an idol of the presiding deity in the sanctum of the temple. It is also probably the only temple in South India that is dedicated to the antagonist of Mahabharata, Duryodhana. It is located at Edakkad Ward (Kara) of Poruvazhy village in Kunnathoor Taluk of Kollam district (Kerala State), India. The temple administration at Malanada is vested in a committee elected by members of 7 'Karas', supposed having Malanada Appoopan's territorial jurisdiction.
The Malanada Kettu Kazcha is a one-day ceremony that brings all the people of Adoor together. One of the most unique features of the festival are the 70-80 ft tall structures built by the locals that are carried around the place when traditional drums are beaten and the enthusiasm is taken to a whole new level. The festival is visited by hundreds and thousands of people each year.