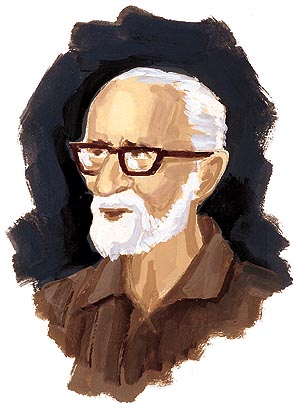 Salim Ali THE BIRDMAN OF INDIA
Salim Ali (1896 -1987)
Salim Ali was born in Mumbai ,on 12 November 1896. Salim Ali is Called the Bird man of India
His First Pet was a baby sparrow that had fallen from its nest. He Loved birds,motorcycles and Alfonso Mangoes. He Was a world famous ornithologist, which means a person who studies birds.

Salim Ali Parents died at age of three . Salim Ali and his eight brothers and Sisters went to live with their uncle and Aunt,in their large house. He was good in English and always liked to Play Cricket but always interested in watching the birds that come to their garden.
Salim also began to reuse those that were bought to be cooked The Cook , Nannoo, Made him bird cages from old crates , and Salim soon had a bird Zoo!
Birds, Birds and More Birds
Over the years ,Dr Salim Ali or Salim Bhai, As he came to be known, Went on bird -watching expeditions across India, Pakistan, Tibet and Afghanistan But First ,he set off for Burma, Which is now called Myanmar .There he joined the family mining and timber business . But he took off on his brother's pony and spent most of his time in the forests,watching the birds the business failed and he returned to India. Again, He wanted to do something that would help him learn more about birds .
But those days , Such jobs weren't easy to find.So he came up with a brilliant plan .At the time the country was divided into states which were ruled by Maharajas. Salim Bhaioffered to study and write about the birds in each state. All that the Maharajahs had to do was to pay the cost of the expedition. Luckily for him they agreed!
By then, Salim Bhai was married. And, into the jungles he set off on his bird watching expedition with his wife. They traveled by bullock cart over bumpy paths, and stayed in leaky tents with no beds, no running water, no comforts. But there were plenty of other things.... snakes and scorpions and all kinds of creepy-crawlies!
For Twenty years he camped and studied birds. With a notebook in his pocket and binoculars, he walked hundred of miles. It was hard, Scary, Dangerous work. There were snakes hidden in the grass, and tigers and elephants roaming around.
In 1945, Salim Bhai set off for Tibet, to study the birds there. Icy winds were blowing, and the mountain roads were slushy and dangerous. Anyone who slipped could fall hundred of metres, never to be seen again!
Salim Bhai had many adventures, Dr Salim Ali fought to protect and preserve many of our forests. For instance, he saved the Bharatpur Bird Sanctuary in Rajastan and the Silent Valley in Kerala, Which people wanted to take over their own use. He also take over for their own use. He also wrote The Book Of Indian Birds, The First bird guidebook of this country.
Dr. Salim Ali did not have much money, or help, or even books that he could learn from. Yet he did what he set out to do.... As they say, where there is a will, There is always a way!
Dr Salim Ali was the Author of :
The Book of Indian Birds (Salim Ali, et. al.)
Pictorial Guide to the Birds of the Indian Subcontinent (Salim Ali, et. al.)

Handbook of the Birds of India and Pakistan (8 volumes) (Salim Ali and S. Dillon Ripley)